So, Ben's grandmother, bless her, was an avid flower lover. She brought in the flowers, artfully aranged, to her church every week. They ALL were from her garden.
There are rows, ROWS of these flowers. Our yard is a fantastic, colorful picture during spring.

The problem? I absolutely hate them.

They are invading our gardening space. They are invading the weed patch (aka front garden to-be). So today I dug some up.

I'm hopefully giving them away.
In other news, the bees are doing good. They seem to be business as usual, which means the queen is still alive.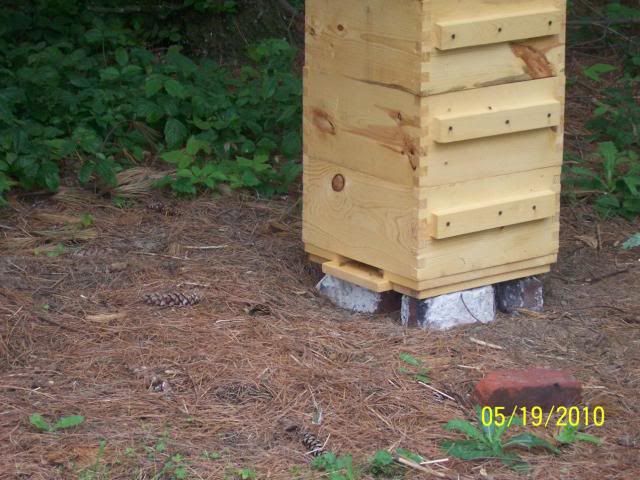 In that one you can kinda see a few at the opening of the hive, if you look real close. I was a little afraid to get too close because of last week's fiasco.
And today was our first strawberry harvest! They were new plants last year so we only got a couple of measly berries, but this year they're in full swing! Here's a handful so far, but there's a TON of still-unripe berries, and a bunch of flowers left too!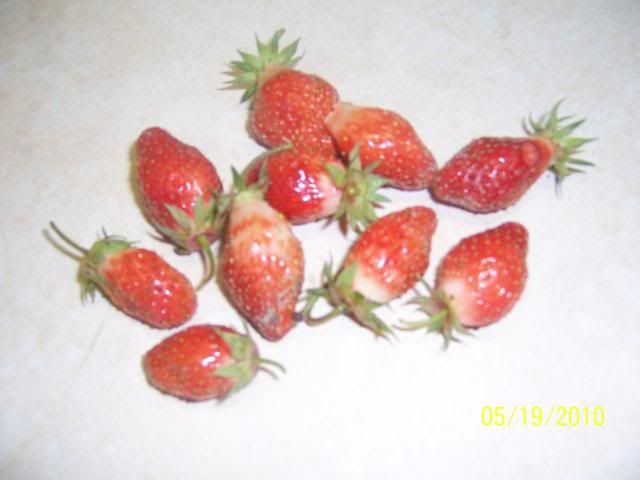 Other than that, life has been pretty calm lately. This weekend will probably be a chaotic one, because the next few weekends are full!
Kudos,
Ket