... but I feel like I have to, now that the task is done.

Today I cleaned out our fridge.

Shudder.

I think the last time it was cleaned out was when we bought it. And then, it was just washed down, not cleaned-of-rotten-food.

I did it as part of The Frugal Girl's Food Waste Fridays. I figured, heck, we need to do this - maybe it will help us keep waste down.
Little did I know how MUCH waste was currently hiding in our fridge.

Ready for it?






Here we go!






I can't look!






Ugh.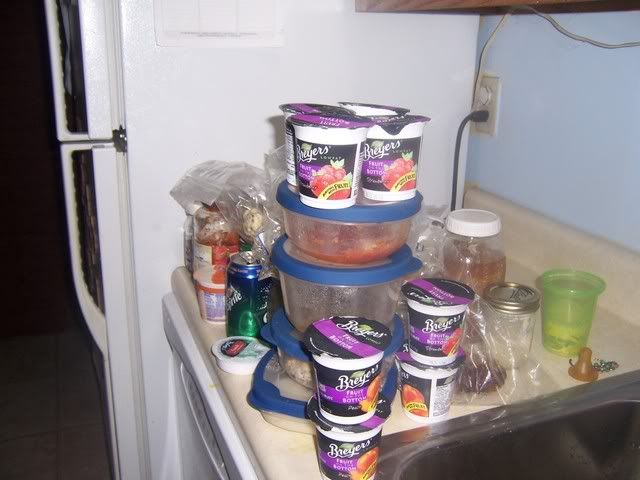 Dear lord.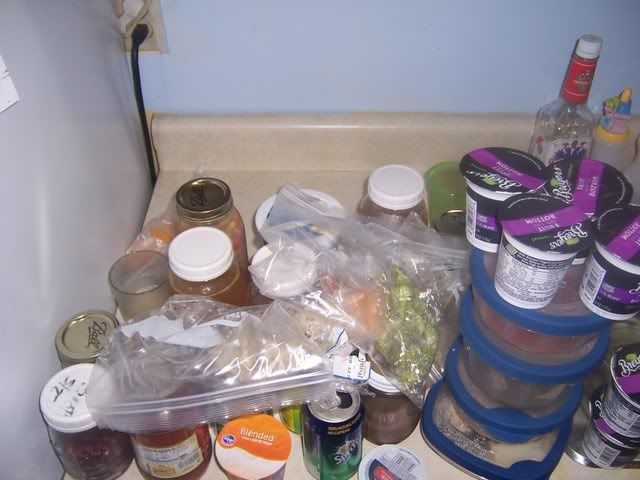 (Please ignore the vodka bottle in the background. That's NOT part of the waste.)

Hey Ben? I found all the rubbermaid containers you wanted for work. OH! And I found some of our white plastic jar caps. Wow. AND there's that broccoli I chopped up but couldn't find a day later.

Hm.

I'm trying to not beat myself up over this because A) This is easily a few months worth of food, B) it doesn't get thrown out - it goes to the chickens, and C) I haven't exactly been stable the last month or two.

But there it is.

Yuk.