Morrigan has adopted one of our adolescent chickens as her own. Luckily the chicken in question is extremely tame, one of our hand-raised ones.
But she carts it around all day. It's sooo cute.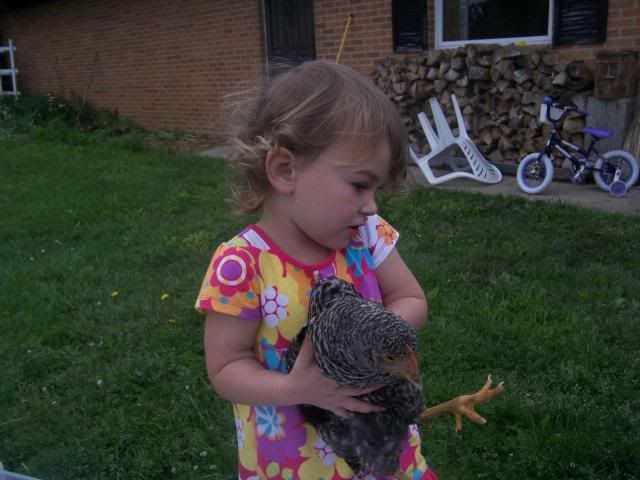 We were a little worried about her hurting him. He seemed a little lethargic, but once she put him down he bounced around fine. She named her "Gray".
Then Morri got creative. She decided to find Gray a house.
So that's Morrigan's new pet. Much better than a puppy, in my opinion.